Philosophy in quotes?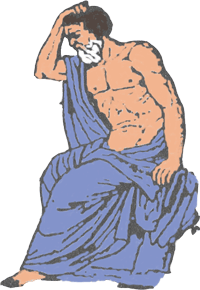 If you are interested in philosophy quotes this web site is specially for you. Here you can find philosophical quotes from famous philosophers about different philosophical and life topics.
Sometimes it is very important to hear a useful and interesting word that can change your life. Philosophy quotes are this word that helps you in difficult situations.
The philosophy quotes on this website are borrowed from the famous philosophers like Pythagoras, Gracian, Democritus, Petrarch, Antisthenes, Xun Zi, Han Fei, Cicero, Seneca, Periander, Epicurus, Hobbes, Descartes, Biant, Aristotle, Zeno, Bacon, Thales, Plutarch, Pittacus, Anacharsis, Buddha, Confucius, Aristippus, Augusitine, Bohme, Gracian, Montaigne, Chilon, Diogenes, Hobbes, Solon, Gassendi, Aurelius, Galilei, Aesop, Ferdowsi, Carus, Hegel, Plato, Pittacus, Bias of Priene, Laozi, Socrates.
If you have a question about the philosophy you can write me an e-mail to office@philosophyinquotes.com
business freedom friends happiness human being knowledge language life love misfortune money philosophy power reason thought time truth wealth wisdom other
© COPYRIGHT 2010 ALL RIGHTS RESERVED www.philosophyinquotes.com